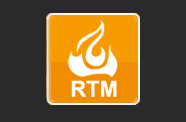 Welcome to RTM
Welding tools, MAPP Gas, Hand Torch, Manifold,
Vacuum Pump, Testing Instrument, Charging Scale, Gas Leak Detector,
Tubing Tools, Tube Cutter, Tube Bender, Tube Expander
0086-574-27866853

HALOGEN LEAK DETECTOR CPU-1G
Halogen Leak Detector CPU-1G Introduction:
General descriptions:
The CPU-1G is a newly intelligent halogen leak detector accumulated with many years' experience, the advanced microcomputer processor can manage the circuit and sensor tip signals better, it's the most reliable performance leak detector based on the theory of Negative Corona Discharge, The microprocessor monitors the sensing tip and battery voltage thousand times per seconds, catching even the slightest signal fluctuation.
Some convenient functions have been designed to enhance the usability of CPU-1G:
Seven levels of sensitivity provide an enhanced max.64times adjustable range from level 1 to level 7.The unique tri-color LED displays the wide range of leaking degree by the way of gradual lighting, and also displays the sensibility difference and actual battery voltage. A tactile keypad can control all functions operation. A brand new shell design makes the operation and maintaining more conveniently.
Main features:
Microprocessor control, advanced digital signal processing
Tricolor visual display
Seven levels of sensitivity provide an increase of up to 64 times
Tactile keypad
Real time sensitivity adjustment
Battery test function, battery voltage indication
Sensitivity: maximum sensitivity: 6g/yr, ultimate sensitivity: 3g/yr
Certified to DELICACY for R134a, R12, R22
Detect ALL halogenated refrigerants
True mechanical pumping provides positive airflow through sensing tip
Mute feature
Cordless and portable, operate on 2 "C"-cell batteries
Carrying case included
14inch (35.5cm) flexible, stainless probe
Warm up time: 6s
Optional Carrying Holster
Optional Leak Source Reference
Two year warranty
Applications:
Detect leaks in other systems and storage/recovery containers. It will respond to all halogenated (including Chlorine of Fluorine) refrigerants. This includes, but is not limited to:
CFCs e.g.R12,R11,R500,R503 etc…
HCFCs e.g.R22,R123,R124,R502 etc…
HFCs e.g.R134a,R404a,R125 etc…
Blends such as AZ-50.HP62.MP39 etc…
Detect Ethylene Oxide gas leaks in hospital sterilizing equipment (it will detect the halogenated carrier gas)
Detect SF-6 high voltage circuit breakers
Detect most gages that contain chlorine, Fluorine and Bromine (halogen gases)
Detect cleaning agents used in dry cleaning applications such as per chloroethylene.
Technical parameters:
Power Supply: 3V DV (2 cell alkaline batteries)
Max Sensitivity: Per Delicacy Rating Criteria;
Certified for R12, R22 and
R134a ≤ 0.5 oz/yr. (16g/yr)
Ultimate Sensitivity: less than 0.1oz/yr (3g/yr) for all Halogen based refrigerants
Sensing tip life: Approx 30 hours
Battery life: 30 hours under normal condition
Operating temperature: 0℃∽52℃ (30~125℉)
Working Mode: Continuous, no limitation
Reaction time: instantaneous
Reset time: 2 seconds
Warm-up time: approximately 6 seconds
Size: 22.9cm×6.5cm×6.5cm (9"x 2.5"x 2.5")
Weight: 560 grams
Probe length: 35.5cm (14")


You May Also Like: