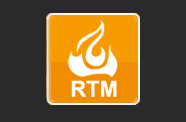 Welcome to RTM
Welding tools, MAPP Gas, Hand Torch, Manifold,
Vacuum Pump, Testing Instrument, Charging Scale, Gas Leak Detector,
Tubing Tools, Tube Cutter, Tube Bender, Tube Expander
0086-574-27866853

CHARGING SCALE RCS-9030/RCS-9020
INTRODUCTION
The RCS-9020 utilize the most technologically advanced and precise refrigerant meter available today with features that can not be found anywhere else. It is ideal for HVAC and refrigeration service ,including critical Charging of small refrigeration systems. With the RCS-9020 you can measure weight in both metric and English units.
The RCS-9020 is programmable, and has a built-in alarm to indicate a programmed threshold has been exceeded.
FEATURES
High-visibility LCD display

RCS-9020 measures weight in kgs and lbs

RCS-9020 measures weight in kgs lbs and oz

Built-in memory remembers all previous settings

Rugged, compact design

Long battery life reach 100 hours

High accuracy and resolution

Programmable

Can be calibrated in the field with inexpensive reference weight
| | |
| --- | --- |
| - - - - | Battery Power Low |
| O L | Scale Overload |
| ERR | Scale Malfunction-causes include overload, moisture, damage from mistreatment |
NOTE: TO prevent damage , never exceed the rated capacity of the RCS-9010/RCS-9020.

CERTIFIED: Calibrated To Standards Traceable To The National Institute Of Standards And Technology ( N.I.S.T.)
| | | |
| --- | --- | --- |
| ITEM | RCS-9030 | RCS-9020 |
| CAPACITY | 100KGS/220LB/220LB.00.0OZ | 100kgs / 220 LB |
| ACCURACY | ±0.5% OF READING +/-1 LEAST | ±0.5% OF READING +/-1 LEAST |
| RESOLUTION | 0.25 OZ / 5G | 0.01IB/5G |
| PLATFORM SIZE | 8-3/4″×8-3/4″223×223MM | 8-3/4″×8-3/4″223×223MM |
| POWER | 5×1.5 V ALKALINE BATTERY (7.5VDC) | 5×1.5 V ALKALINE BATTERY (7.5VDC) |
| DIMENSIONS | 23.2×23.2×5.8 CM | 23.2×23.2×5.8 CM |
| BATTER LIFE | 60 HOURS CONTINUOUS USE | 60 HOURS CONTINUOUS USE |
| OPERATION TEMPERATURE | 10℃-50℃(50F-122F) | 10℃-50℃(50F-122F) |
| WEIGHT | 2.74KG(6.03 IBS) | 2.74KG(6.03 IBS) |

You May Also Like: